Want to find ways to make it easier to do hard things?
Learning expert Pat Wyman shows you how!
LINK:

https://www.howtolearn.com/2020/06/5-ways-to-trick-your-brain-to-do-hard-things/

Doc Meek, Sherwood Park, Alberta, Canada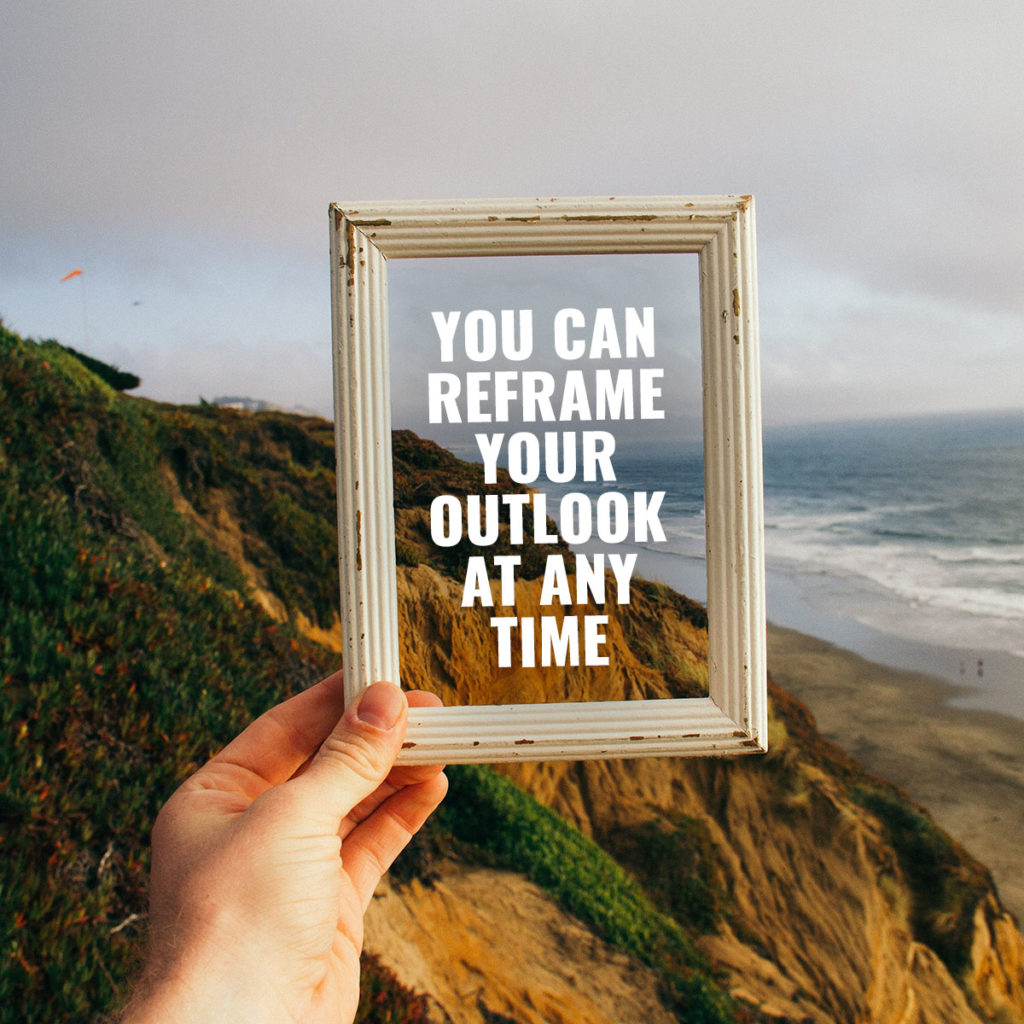 The Art of Reframing
Mandy was a young adult who had been working for her company full-time for several years. But under new management, Mandy was moved from full-time hours to part-time work. At first, she was angry about the change.
Then a friend challenged her to look at what this would add to her life. Mandy was delighted to discover it meant more time. She'd always wanted to go back to college and finish her education.
Her employer even had a program that helped those working toward their degrees so not only was Mandy able to go to college, she did so at a reduced cost. By thinking it through, Mandy reframed a negative situation and created something positive from it.
What Is Reframing?
Have you ever noticed how putting a favorite photo, picture, or painting in a new frame can bring out certain colors in the piece? The right frame can give it a whole new look, and even change the overall energy or style of the room where it's displayed.
The same is true for your attitude in life. You can't always control what circumstances happen to you or what actions other people take that impact you. But you can control your attitude and adjust it so that you can turn every situation into a beautiful advantage.
Why Does Reframing Matter?
Reframing allows you to take back your power. When you're not focused on actively reframing situations through a positive attitude, you can become a victim in your own life story. But with reframing, you shift from the victim to the one in the driver's seat.
It's true you don't always get a choice in what happens to you, but you do get to choose which lens you view your life through. If you want to, you can choose to view it from a positive standpoint and look for the good. This can open up new opportunities and show you possibilities that you may have only dreamed of before.
What Situations Do You Need to Reframe?
It's time to take a hard look at your life—both personally and professionally. What's going on that you've been dragging a negative attitude into? Where have you been accepting an outlook of discouragement and defeat?
If you're struggling to know which situations you need to reframe, think about the ones that you keep bringing up to your friends. Every time you get together with a social group, or when you call your best friend, this is what you complain about. You analyze it repeatedly, pointing out how you were wronged. Maybe you were maligned. Maybe you did deserve better. Maybe they really were out to get you.
But the deeper question here is: are you going to let these situations define you or are you going to find a way to reframe and rise above them? Because the truth is you can let yourself be a whiner or a warrior—it's all in how you frame it. End of story.
Doc Meek thanks the generous contributors of this article:
Kelly, Sam, & Avery
White Label Perks
https://www.whitelabelperks.com
TOC (The Old Codger) asked me if he could post a guest comment.
I have always encouraged guest contributions.
…………………………………………………………………………….
TOC says: 
I read a recent article complaining that:
There are only 31 female CEOs (Chief Executive Officers) amongst hundreds of Fortune 500 companies.
Nobody complains about the other side of the coin:
Of 450 male CEO's not one single one has had a baby.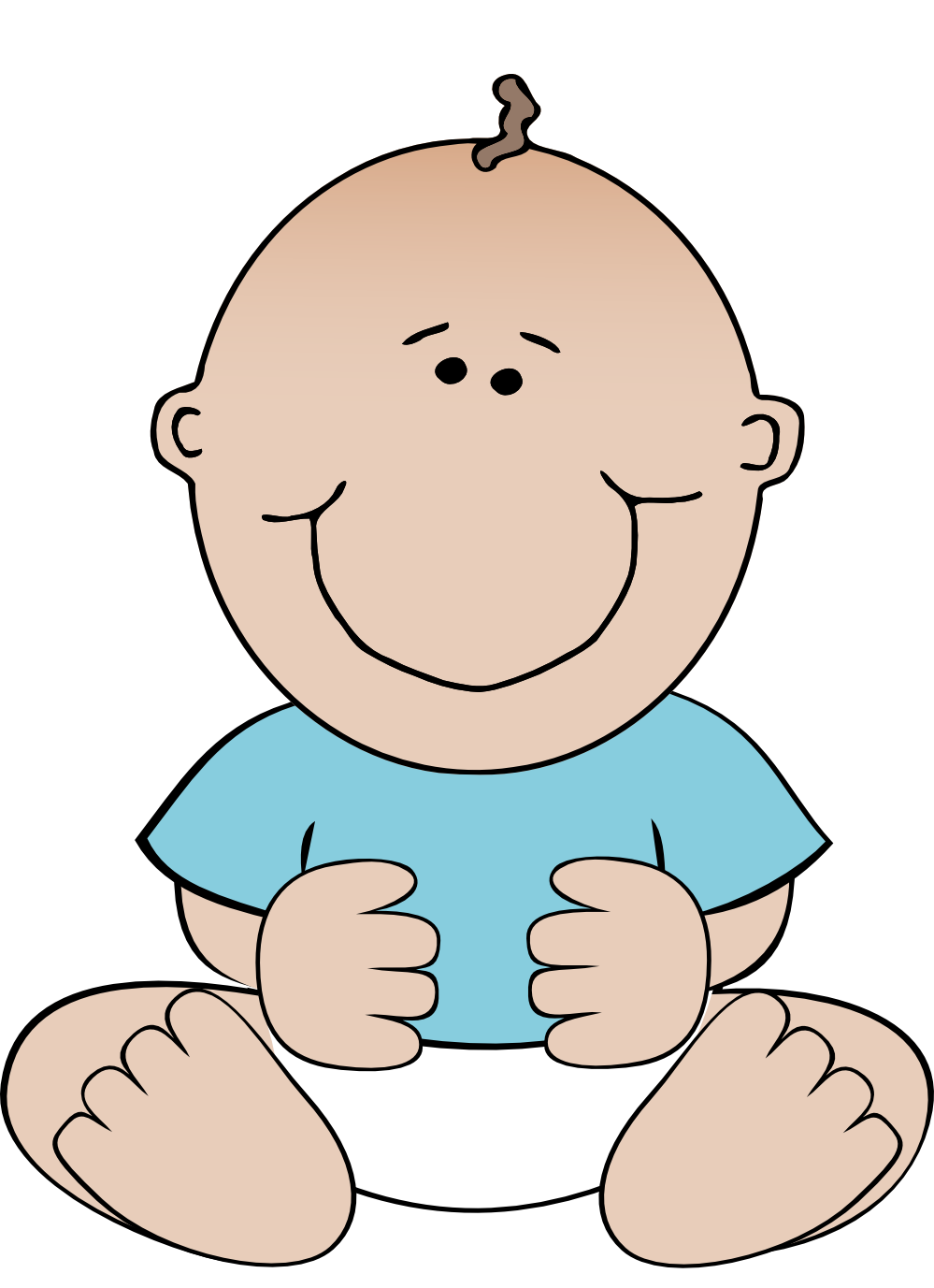 ………………………………………………………………………………..
Thank you, TOC, for your astute observation. 
We'll be glad to have you contribute guest posts in the future. 
– Doc Meek, Sherwood Park, Alberta, Canada, Feb 28, 2019
I've been MIA ("missing in action") far too long!
Kelly and Sam have generously provided a great guest article for today about
subtle psychology and subtle behavior.

What Is
Passive
Aggressive
Behavior?
Open hostility is usually easy to spot. It's the parent that belittles you,
the friend who insults you, or the significant other who constantly
criticizes your decisions.
But there's another type of hostility that can creep into relationships:
Passive aggression. With passive aggression, the focus is still on
tearing you down though the other person is more subtle about it.
Here are a few examples of passive aggressive behavior that you
may encounter…
Backhanded Compliments
Amelia, a virtual assistant, attended a marketing conference several
years ago. While she was there, she met Victoria. Victoria got along
well with Amelia and her group of friends. Although Amelia never
got the feeling that Victoria didn't like her, she did pick up on some
backhanded compliments.
Victoria would say things like, "I don't know how you find the time
to run a successful business. I wish I was as relaxed about all the chaos
in your business." On the surface, these statements may sound like
compliments. But probe a little deeper and you'll hear what Victoria
was really saying. "I don't understand why you're successful. You're
so disorganized in your life and business."
Sullen Behavior
When Zoey was moving from her apartment to the home she would
be sharing with her new husband, she asked her sister, Natalie, to help
her move. Natalie showed up two hours late with no apologies or
explanations.
Then she spent the entire time complaining to Zoey. The boxes were
too heavy, the task was taking too long, and the day was too muggy.
Whenever Zoey tried to lighten the mood with a funny story or casual
joke, Natalie just rolled her eyes. While Natalie may have agreed to help
Zoey, it was clear from her behavior that she really didn't want to.
Passive aggressive behavior is often the result of someone saying "Yes"
when they really meant "No".
Quiet Sabotage
Haley and her friend Ruby decided to lose weight together. For the first
few weeks, both women saw results. But as time went on, Ruby had a
few setbacks while Haley continued to lose pounds and inches.
Ruby started saying things to her friend like, "I think you're pushing
too hard. Just take it easy for a few weeks. One cheeseburger isn't going
to set you back." Sometimes, friends try to quietly sabotage each other.
This could be due to jealousy (they want what you have) or fear (they
don't think they'll achieve the same results) or insecurity (they worry
they'll lose you).
Open hostility may be easier to take in some ways because you don't
doubt the other person's intentions. But keep in mind that passive
aggressive behavior carries the same message. The only difference is
a more subtle delivery.
CTA: Learn how to recognize passive aggressive behavior
when you download your free workbook from Kelly and Sam!
Kelly & Sam
@ White Label Perks
Thank you, Kelly and Sam, for the great work that you do!
Doc Meek, Sherwood Park, Alberta, CANADA, Oct 13, 2018
4 Teachers Share Why
They Love Their Work
A rising demand for teachers and a decreased supply is creating a teacher shortage in the U.S. At ReadyJob, we wanted to do something about that. So, in an effort to inspire today's young people to consider becoming teachers, we decided to highlight the best aspects of the profession. We reached out to teachers and asked them what they found most rewarding about teaching. Below are some of the reasons they gave:
Teachers prepare students for the future 
If you're not in education, you might think a teacher's job is about sticking to the books–teaching students the "3 Rs" curriculum used to prepare them for end of grade testing. And that's certainly part of what they do, but as Doc Meek of DocMeek.com notes they often do much more than that. He wrote in to share why he loves teaching and said it's because the work gives him "the potential of helping students thrive long-term." And really, isn't that exactly what our teachers do? Whether they're teaching physics or history or a broader life lesson on avoiding drugs or developing conflict resolution skills, our teachers impact their students' lives long after they leave the classroom.
Teachers help students find their voice 
Teachers are in a unique position to guide students as they grow and learn. And Vanessa Lasdon of Word-Ink.net reminds us that students aren't just learning about the subjects being taught to them, they're also learning about themselves.
"While there are countless rewarding aspects to teaching–not the least of which is the incredible education I receive in return each day–above all as an English teacher, I love encouraging my students to find their voice and share it with the world," says Lasdon. "Learning—like writing—starts with great daring."
Teachers get to teach students new things
If you've never seen a child grasp a new concept for the first time, you're missing out. Teachers show children the world, opening doors for them that were previously closed. For Jennifer Greenleaf of JenniferGreenleaf.com, opening those doors is one of the things she loves most about her profession.
"The most rewarding aspect of teaching is watching the children around me during their most transformative years learning new skills and applying them," says Greenleaf. "It's exciting because, under most circumstances, they're enjoying what they're doing and it's fun coming back to encourage the lessons to continue."
Teachers help students develop a passion for learning 
Learning shouldn't stop when you graduate from high school (or even college, for that matter!). Learning should be a lifelong practice, and as Amy Loring of TwoTeachersontheEdge.com notes, teachers are central to helping students develop that appetite.
"To reach every student by connecting and encouraging them daily should be an educator's goal," says Loring. "Teaching is not just standing in front of the class spewing information and lecturing, it is to inspire the desire to want to learn and discover even more. Inspiring the love of learning and finding the hidden gifts of each of your students is life altering for both the student and for the teacher. When you show a child what they can be, you really are changing the world. This passion must show, this love of the child and learning has to be your daily purpose."
As you can see, teachers are asked to do a lot. But through their interactions with students, they get a lot in return. If you're considering education for your profession, rest assured that there are students out there who need you.
Thanks to Erica Francis of ReadyJob.org for this great guest article!
Doc Meek, Sherwood Park, Alberta, Canada, the 17th of Ireland, 2017 :O)
I began teaching a college level course and in my second class I introduced the students to contemplative pedagogy (that is mindfulness meditation). And they, physics students, loved it! 
https://www.hastac.org/u/jose-alvarez-cornett
Thank you, Jose Alvarez-Cornett!
In this world of ours, so obsessed with intellectual content, logic, intellectual reasoning, hard science, and so on, it is refreshing to find someone (Jose Alvarez-Cornett, above) who knows it is also important for all students to think with their heart, to seek peace within as a proven means for more effective learning.
Want to study easier and remember longer?
If you wish fervently to study easier and remember longer, know that your emotional state of mind is a "priming pump for the best flow of water" you can experience as a living, loving lifelong learner!
Peace within = peace without (including important learning tasks).
Doc Meek, Sherwood Park, Alberta, Canada, Sat, Oct 22, 2016
P.S. People who say that "contemplative pedagogy" or "mindfulness meditation" is a religion and have no place in public institutions of learning know neither the learning capability of the human mind, nor what religion is.
 HARMIN, Merrill (1995), Inspiring Active Learning 
Image from: Amazon.com
……………………………………………………………………..
Today I am full of  gratitude for the high impact that cooperative and active learning have for students. I am also grateful for my cyber colleague, Rob Plevin, and my dear friend Merrill Harmin, who encourage all students to be more active in their own learning processes and in overcoming their own learning difficulties.  – Doc Meek, Sherwood Park, Alberta, CANADA, Fri, Aug 16, 2013 
P.S. Nice to get your great newsletter below, Rob!
……………………………………………………………………..
Dear Doc,
Our summer sale bonanza is coming to an end very soon.
We only have one more product to run at discount plus another 'secret' product which I may announce very soon (you don't want to miss that one if we do decide to run it).
For now, the product we have at HALF OFF is…
Cooperative and Active Learning in Lessons
…and it's on sale for just THREE MORE DAYS – until Monday 19th August.
This is actually one of my favourite resources – I loved putting this together because it contains a lot of the activities that my students enjoyed when I used to teach. In fact, the activities are so good, I now use them in our live courses and workshops.
The activities are suitable for practically any age group and any subject – with minimal adaptation – and you'll find them PERFECT if you're looking for ways to…
Get students working together cooperatively (Hint: this is one of the EASIEST ways to reduce behaviour problems and improve participation – even bored, switched off students get a huge kick from working like this).
Put more ACTIVITY in your lessons – you've no-doubt heard that a large proportion of 'troublesome' students tend to be kinesthetic learners. If you try and teach these students using didactic, lecture-style methods they will HATE it! The way to make subjects accessible and appealing to these students is to include some activity in the learning tasks – get them on their feet and 'doing' stuff. These activities will enable you to make any subject more 'hands-on'.
Make subject content STICK – It's obvious, when students are truly engaged in the learning process there is much more chance that the information you give them will actually be remembered. The activities in this resource will give you countless ways to INVOLVE all your students in fun, interactive ways they will LOVE.
The pack includes:
Cooperative and active learning templates and activities
Fun grouping tips
Instructions for managing super-enjoyable and successful group work sessions
Active teaching strategies
Editable print-ready resource templates
Novel ideas for getting ALL your students involved
And much much more…
Click here to get your copy for HALF OFF (three more days only)
Best wishes,
Rob Plevin
PS remember, our sale is coming to an end very, very soon so this is your last chance to take advantage of the other products on sale here.
Behaviour Needs LTD
First Floor Offices
North Friarages, Frairgate
Penrith, Cumbria
CA11 7XR
Great Britain
Saturday, October 27, 2012: Today I am grateful for those who jog our minds about how we learn (and teach)! – Doc Meek
………………………….
Text below was posted in: TENNESSEE TEACHING AND LEARNING CENTER BLOG on June 13, 2012.
LINK: http://tenntlc.utk.edu/2012/06/13/what-works-in-student-learning-and-what-gets-in-the-way-teaching-the-chronicle-of-higher-education/
What Works in Student Learning, and
What Gets in the Way – Teaching –
The Chronicle of Higher Education
The Chronicle reviewed a recent conference on student learning, sponsored by the Teagle Foundation,  What Works in Student Learning, and What Gets in the Way – Teaching – The Chronicle of Higher Education.  Attendants considered the state of student learning in higher education.
Among their suggestions: Students should be active in constructing their own learning, and activities should stimulate not just their intellects but their emotions.
As often happens, the comments are as interesting as the article.  Among the comments are questions serving students with disabilities as well as a bit of debate about "learning" versus "teaching."  A large amount of comments point out that what was said at the conference has been well-established and said before.
This is true.  However, we who are currently teaching in higher education are at different stages–and with different training to support our skills at teaching.  New assistant professors may or may not have had graduate training in teaching and learning theories and in pedagogical practice.  There is some interesting research (and hopefully there will be more) that shows the more professors know teaching and learning principles and understand student learning, the more successful they are at evaluating and improving their courses (Milton & Lyons, 2003).
For new professors, the amount of teacher preparation is changing as more universities establish graduate teaching certification programs.  These programs allow those students who are not in departments that traditionally provide a lot of support (graduate students in Language and English programs, for instance, teach a lot and usually are provided with a lot of training by their home departments).  For others, though, they may start their first job with no training or experience in teaching! For the rest of us, most midsize and large institutions have teaching and learning centers to provide ongoing support.
We in academia are slow to change (are you shocked by this statement?)  We honor traditions, yet the traditional lecture is slowly being replaced by "active lecturing" in which students get involved or by active learning in the classroom, in which the lecture is minimized or moved out of the in-class session entirely (as in the flipped classroom).   This movement to change our pedagogical practice is slow but follows decades of research on promoting student learning, as the conference participants noted.
Finally, our students have changed (again, not a shock to point this out).  They have changed in response to our culture and cultural priorities, our uses of technology, our economy, and other changes in the West (I want to be careful to distinguish between a U.S. university and those in developing countries).
Much of our professional lives have remained the same–we balance research and teaching and service, in proportions dependent on our type of school.  For some of us, our teaching in and of itself has not changed.  However, job security has lessened, demands on our time have increased, student expectations have changed, and public expectations have increased.  However we address these issues, we must remind our stakeholders that we are teaching always the new generation.  What will our culture do to support our mission in higher ed?
……………………………….
Thank you, TENNESSEE TEACHING AND LEARNING CENTER at the University of Tennessee, Knoxville, for teaching us how to teach better!
Doc Meek, Sat, Oct 27, 2012, Sherwood Park, Alberta, CANADA
—
"What if you are smarter than you think?"
J. Collins Meek, Ph.D. (Doc Meek)
Trusted Learning/Teaching Guide
["Everyone" says: "Fun to work with."]
THE LEARNING CLINIC WORLDWIDE, INC. 
CANADA: Dr. Meek (587) 400-4707, Edmonton, AB
TONGA: Mele Taumoepeau, P.O. Box 81, Nuku'alofa
USA: Dr. Meek (801) 738-3763, South Jordan, Utah
For optimum brain health, ensure your heart health:  
More on heart health: http://www.themeekteam.info
USA: Jeannette (801) 971-1812; South Jordan, Utah
CANADA: Jeannette (587) 333-6923, Calgary, Alberta
CANADA: P.O. Box 3105, Sherwood Park, AB T8H 2T1
=========================================
Tuesday, November16, 2010. Today I am grateful for education and learning, and the touch of humor that can take us further in our learning than we thought possible.
A green taxi at Arlington, Virginia. Hybrid taxis are becoming common in major cities around the world; image and text from Wikipedia:  http://en.wikipedia.org/wiki/Taxicab
Reader's Digest, September 2010, page 49 gives learning and humor a boost:
"Got that? I think everyone should go to college and get a degree, and then spend six months as a bartender and six months as a cabdriver. Then they would really be educated. – Al McGuire, basketball coach and commentator"
Further, from the same issue of Reader's Digest, page 49:
"Education is when you read the fine print. Experience is what you get when you don't.- Pete Seeger"
"The whole purpose of education is to turn mirrors into windows. – Sydney J. Harris"
"Education is a progressive discovery of our own ignorance. – Will Durant"
"Education is what survives when what has been learned has been forgotten. – B.F. Skinner."
Thank you, Reader's Digest!
Here's to educators and learners and thinkers!
All three in one?
Doc Meek, Tuesday, November 16, 2010, at Strathcona Country Library, Sherwood Park, Alberta, CANADA
J. Collins Meek, Ph.D. (Doc Meek)
"What if you are smarter than you think?"
Learning Specialist https://docmeek.com
For brain health, ensure heart health (short video):
http://www.amiraclemolecule.com/themeekteam
More on heart health http://www.themeekteam.info
Ph (801) 971-1812 (Jeannette); Fax [801] 282-6026
THE LEARNING CLINIC WORLDWIDE, INC.
CANADA: P.O. Box 3105, Sherwood Park, AB T8H 2T1
TONGA: Mele Taumoepeau, P.O. Box 60, Nuku'alofa
USA: 3688 W 9800 S, #138, South Jordan, UT 84095
=======================================
Monday, September 27, 2010. I am grateful for people who remind us that learning new skills needs to be done in order, generally speaking.
Image from:  http://www.youtube.com/watch?v=s1-Fo7uQlrY&feature=related
"He who would learn to fly one day must first learn to stand and walk and run and climb and dance; one cannot fly into flying."
Friedrich Nietzsche (1844-1900); scholar, writer, philosopher; quote from: http://www.Values.com
Thank you, Friedrich!
Doc Meek,  Monday, September 27, 2010, at Edmonton, Alberta, CANADA
J. Collins Meek, Ph.D. (Doc Meek)
"What if you are smarter than you think?"
Learning Specialist https://docmeek.com
For brain health, ensure heart health (short video):
http://www.amiraclemolecule.com/themeekteam
More on heart health http://www.themeekteam.info
Ph (801) 971-1812 (Jeannette); Fax [801] 282-6026
THE LEARNING CLINIC WORLDWIDE, INC.
CANADA: P.O. Box 3105, Sherwood Park, AB T8H 2T1
TONGA: Mele Taumoepeau, P.O. Box 60, Nuku'alofa
USA: 3688 W 9800 S, #138, South Jordan, UT 84095
=======================================