TOC (The Old Codger) asked me if he could post a guest comment.
I have always encouraged guest contributions.
…………………………………………………………………………….
TOC says: 
I read a recent article complaining that:
There are only 31 female CEOs (Chief Executive Officers) amongst hundreds of Fortune 500 companies.
Nobody complains about the other side of the coin:
Of 450 male CEO's not one single one has had a baby.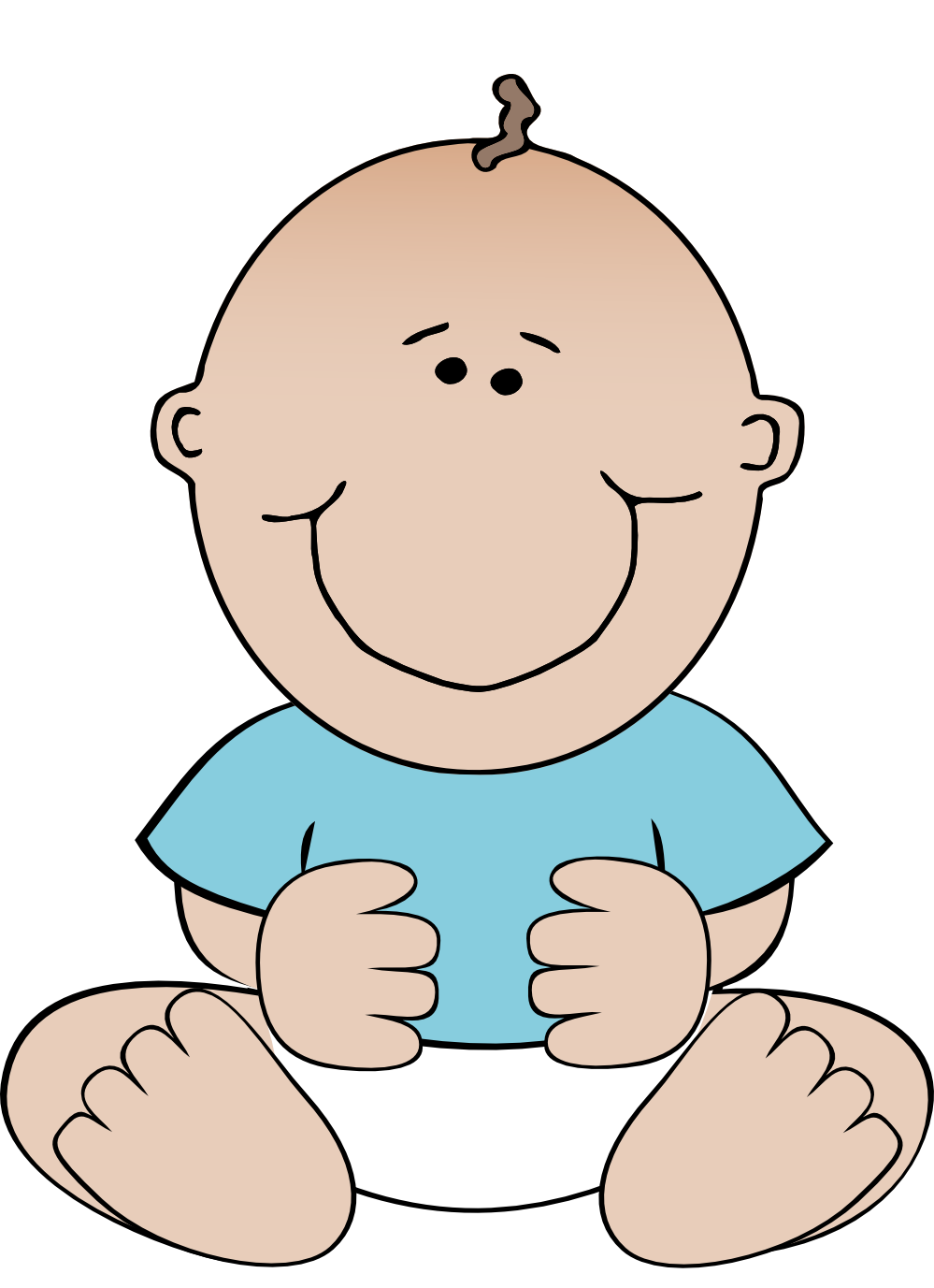 ………………………………………………………………………………..
Thank you, TOC, for your astute observation. 
We'll be glad to have you contribute guest posts in the future. 
– Doc Meek, Sherwood Park, Alberta, Canada, Feb 28, 2019

13 Health Benefits of Pumpkin,
According to Science
(+8 Pumpkin Recipes)
A solid foundation for overcoming learning problems is good mental and bodily health. Here is a guest article about the extensive health benefits of the "lowly" pumpkin (not just at Halloween, but year round), courtesy of Jesse Miller:
Pumpkin offers major health benefits that go beyond those of other superfoods I've come across. Even though pumpkins are seasonal foods, they're full on flavor and nutrition. You can make pumpkin puree, serve mashed pumpkins with chicken recipes, or add them in your soups. There's so much to gain from pumpkin as a superfood for a healthier lifestyle.
Pumpkins are characterized by high amounts of vitamin A, vitamin E, dietary fiber, thiamin, and folate. They also contain a good amount of dietary zinc and manganese that reduces inflammation and lowers level of neurological damage in healthy individuals. They're good for heart health, healthy vision, anti-cancer benefits, and for the treatment of high blood pressure conditions.
Other than a Thanksgiving treat, pumpkins are popularly cooked for low-calorie meals. Looking at the way pumpkin benefits the human body, it's a surprise why you haven't gotten the most out of it, yet.
See the 13 Health Benefits of Pumpkin (+ 18 Pumpkin Recipes) at this link:
https://www.jenreviews.com/pumpkin/
Thanks to Jesse Miller of JenReviews.com for this great guest article!
Doc Meek, Sherwood Park, Alberta, Canada, March 18, 2017

A single hour a day, steadily given to the
study of some interesting subject, brings
unexpected accumulations of knowledge.
William Ellery Channing – 1780-1842, Preacher
………………………………………………………………………………
Knowledge is Power
I'm a lifelong learner and Irish storyteller that is fond of saying, "Knowledge is Power."
"Not if you don't apply it," says his practical businesswoman wife, Jeannette Meek.
Doc Meek, Sherwood Park, Alberta, Canada, Sunday, November 13, 2016
I began teaching a college level course and in my second class I introduced the students to contemplative pedagogy (that is mindfulness meditation). And they, physics students, loved it! 
https://www.hastac.org/u/jose-alvarez-cornett
Thank you, Jose Alvarez-Cornett!
In this world of ours, so obsessed with intellectual content, logic, intellectual reasoning, hard science, and so on, it is refreshing to find someone (Jose Alvarez-Cornett, above) who knows it is also important for all students to think with their heart, to seek peace within as a proven means for more effective learning.
Want to study easier and remember longer?
If you wish fervently to study easier and remember longer, know that your emotional state of mind is a "priming pump for the best flow of water" you can experience as a living, loving lifelong learner!
Peace within = peace without (including important learning tasks).
Doc Meek, Sherwood Park, Alberta, Canada, Sat, Oct 22, 2016
P.S. People who say that "contemplative pedagogy" or "mindfulness meditation" is a religion and have no place in public institutions of learning know neither the learning capability of the human mind, nor what religion is.

Bullying versus
Ignoring
Much has been written recently (2010-2016) about bullying. Of which, more later.
Here I want to raise the importance of the supposed "opposite" of bullying.
Ignoring
It turns out that ignoring is not so "opposite" of bullying.
Think about it.
If someone you care about (or even a casual acquaintance) gives you the "silent treatment" for some unknown reason, it is very disconcerting to say the least.
It can be devastating!
If everybody is ignoring me (which happens in public schools and other settings regularly), then–holy cow!–what's the matter with me!?
Much work needs to be done to find specific ways to include those who aren't just on the sidelines–they are being ostracized by zero contact.
They are being bullied by the "silent treatment"–by being ignored.
What can you do?
Think about it.
What could you do (as a teacher or a parent) to find pathways of inclusion for those who are isolated (for whatever reason).
What can I do?
Doc Meek, Sherwood Park, Alberta, Canada, Sunday, July 10, 2016
I am always reminding teachers and students (and parents) that the brain requires movement of the body to thrive and learn better.
REMINDER: "FREEZE THE BODY, FREEZE THE MIND"
I read of an unusual fun exercise program in South Africa.
Photo from www.123RF
.
Called "Secret Sunrise," it is a bit of a craze that has caught on with adults.
 .
Why not students of any age?
.
They call it "Secret" because nobody knows where the gathering is going to take place until the "last minute," just to make it more fun.
 .
The group gathers outdoors (or any place really) just before sunrise (or any time really), and everyone is encouraged to wear a silly/goofy costume of some kind (to add to the fun and joyful mirth). :o)
 .
Good high energy music is played into the ears via headphones so that the neighbors are not disturbed.
 .
And dance away 'til the sun rises!
 .
Or just dance away wherever you are and whenever you are!
 .
Doc Meek, Sherwood Park, Alberta, Canada, Feb 12, 2016
Image: Allison Cameron's Classroom in Saskatchewan
You gotta have fun doing it!
I've always said that the brain requires body movement. I use the word "movement" because people groan when I mention the word "exercise" (including me!). 😮
And you have to use the form of movement that you love, or at least is fun.
Why do I have to exercise in a "fun" way?
So that you will keep it up every day (or almost every day) and keep your brain!
"…studies have shown that dancing actually reduces anxiety. In one study reported in Psychology Today, patients who suffered with anxiety were assigned to one of four classes: math, music, exercise or a modern dance class. Only those who took the modern dance class saw a significant reduction in their anxiety."
– Becky Griffin in Deseret News at this link:
http://www.deseretnews.com/article/865626508/Are-youth-dances-outdated.html
Thank you, Becky Griffin!
Doc Meek, Sherwood Park, Alberta, Canada, Saturday, April 18, 2015
Dr. Kenny Handelman (Image from: DrKenny.com)
ADHD Expert Spells it Out
I just received a newsletter from Dr Kenny Handelman, a Child and Adult Psychiatrist who has a private practice in Oakville, Ontario, Canada.
He said he is sometimes challenged with, "What is the best natural treatment for those struggling with ADHD?"
He says he knows of one natural treatment that:
– calms the nerves
-increases focus and concentration
– reduces stress and frustration
– helps you sleep better
Exercise is King
In my practice, I have always advocated body movement as an effective antidote for ADHD stress and frustration and lack of focus.
I call it "Body Movement" because many people have negative feelings about the word "Exercise."
As Dr Handelman says, "It is not easy for a person with ADHD to exercise."
So I always promote something that is fun and enjoyable that gets the body moving outside in the sun (or the rain!) and fresh air. If rain dampens your spirits, walk in the shopping mall! Leave your wallet at home. 😮
Walking helps Everything
A friend of mine was extremely sick, so sick he could not get out of bed. The doctors could not help him.
He said to his wife, "If I continue to lie here in bed, I will surely die here."
He asked her to help him stagger forth with a cane.
He said he had learned over a lifetime that "walking helps everything."
The first day he got only as far as half way down the driveway before he collapsed and his wife had to drag him back to bed.
Day two he got to the end of the driveway before he collapsed.
Would it surprise you to learn that he started to heal from his severe illness?
Walkin' down the road
He now walks for several miles every day and is "healthy as a horse," as they say.
He repeats to me, "Walking helps everything."
And it certainly helps ADHD.
Kids (and adults) who are overwhelmed with a mental task, can take "time out" and move briskly (doing whatever) with the whole body for 20 minutes, and "bring on" several hours of concentrated mental activity. Wow!
Bounce on a mini-trampoline if you don't like walking.
If you don't want to bounce, and you can't go outdoors, just run on the spot. Does wonders!
20 minutes!
Sweat a little. It will do you a world of good.
In more ways than one.
Thank you, Dr Kenny!
Doc Meek, Sherwood Park, Alberta, Canada, Tues, April 14, 2015 

.
.
.
.
.
.
.
.
.
Feeling overwhelmed?
Try underwhelming yourself. 😮
Many clients (both ADHD and regular clients) have observed that they easily get overwhelmed and frustrated when they attempt to address projects, or even just "simple" daily living challenges.
My counsel?
When you're feeling overwhelmed, try underwhelming yourself. 😮
Easier said than done, eh?
Reducing frustration = reducing overwhelm
Greg Kratz wrote recently about how to overcome the continual threat of frustration.
See it here at deseretnews.com:
http://www.deseretnews.com/article/865623822/Dont-let-frustration-drag-you-down-at-home-or-work.html
Doc Meek, Sherwood Park, Alberta, Canada, Tuesday, March 10, 2015
P.S. And remember, body movement of any kind, even simple walking outdoors briskly, helps "everything."
FREEZE THE BODY, FREEZE THE BRAIN
If you freeze the body (limit its movement), you freeze the brain (limit its functioning).
Another way to put this for you is: "Bind your body, bind your brain."
A positive way to put this for you is: "Free your body, free your brain."
Doc Meek shows you how to connect the "4-H's" to join forces with your body and brain.
What are the "4-H's" of true education? Connecting the Head/Heart/Hands/Hope.
Is your mind more than just your brain? What if you are smarter than you think you are?
–          J Collins Meek, PhD, Sherwood Park, Alberta, Canada, March 10, 2015