Posts Tagged 'HowToLearn.com'
Here's the reminder from Pat Wyman of HowtoLearn.com: Last day of Big Back to School Giveaway 2014! – Doc Meek
Pat Wyman of HowtoLearn.com
Dear Doc,
We're grateful to the Office Depot Foundation for their donations to this program, as well as the Deck and Headset from Sol Republic, and all the back to school items from our HowtoLearn.com Experts.
You'll find complimentary:
videos from the World's Fastest Reader on speed learning, memory, reading and more
Awaken the Scholar Within Program
SOS Organization Binder
Complimentary Consultations .
Digital Book on Feelings
Academic GamePlan complete student excellence programs
Invite-Only Complimentary Kindle Best-Selling Author Course
The Center for New Discoveries in Learning, Inc., 4535 W. Sahara Ave., Suite 200, Las Vegas, NV 89102
Today I am grateful (again) for Pat Wyman's enduring educational leadership, both in person and in her famous HowToLearn.com website. – Doc Meek, Wed, Sept 25, 2013, Calgary, Alberta, CANADA 
Here's another huge FREE gift announcement from Pat Wyman of HowToLearn.com:
Hi Doc Meek,
I am so glad that you are one of our Amazing Grades Contributing Authors!
SPECIAL ANNOUNCEMENT:
Enter to win $3,000 in school supplies and the Amazing Grades book for your favorite school 
The URL (LINK) for the website for this contest is:
https://www.facebook.com/nordicnaturals/app_523808254368413
Nordic Naturals, the #1 fish oil company in the U.S., is sponsoring the What's Essential(TM) School Supplies Giveaway September 20 – October 31, 2013.
One lucky school will win $3,000 for school supplies, while the first 500 schools to enter will receive a copy of Pat Wyman's best-selling book, Amazing Grades: 101 Best Ways to Improve Your Grades Faster for their school library.
To enter your favorite elementary, middle, or high school, click here.
Why is an omega-3 supplement company concerned about kids, schools, and education, you might ask?
Click this image to enter your school

Nordic Naturals, a global company based in Watsonville, CA, is committed to giving each generation what it needs to grow healthy and strong. That begins with exceptionally pure and fresh omega oils–essential for optimal health at any age.
Omega-3 fish oils are especially critical for children and students because of the many ways they support brain health.
In Amazing Grades, contributor Dr. Keri Marshall, Chief Medical Officer for Nordic Naturals, writes:
"Recent research suggests that the brain's frontal lobe, which is associated with impulse control, planning, organization, and decision-making abilities, continues to grow well into a person's twenties.
"We need all those skills to succeed in life, but especially to succeed in school."
Dr. Marshall goes on to explain that extensive clinical research shows that the omega-3 essential fatty acids found in fish oil help nourish the brain and offer key benefits in these areas.
Unfortunately, Americans of all ages consume too few omega-3s, found in cold-water fish like salmon and sardines.
This problem is made worse by the fact that most people also consume too many omega-6s–essential fatty acids that compete for space with omega-3s in our cells and contribute to poor health. Omega-6 fatty acids are found in processed foods and in vegetable oils like corn and soy found in so many of the foods we eat.
"This imbalance in the ratio of omega-3 to omega-6 fats," Dr. Marshall says in Amazing Grades, "can promote inflammation and may contribute to a variety of health problems, including attention deficit/hyperactivity disorder (ADHD), dyslexia, autism spectrum disorders, and other behavioral and psychological issues.
The good news, Dr. Marshall says, is that a growing number of studies indicate that omega-3 fatty acids can have powerful, positive effects throughout the body, including in the brain.
Click the image to enter your school
Some of the impressive findings include:
Attention and Behavior: In a University of South Australia clinical study, 132 children with ADHD between the ages of 7 and 12 who were not on medication were given fish oil capsules. At the end of the study, they were calmer, less impulsive, and showed improvements in attention, behavior, and vocabulary.
Higher Grades and Test Scores: Studies show that just the simple addition of cold-water fish to the diet once a week improves grades and leads to higher scores on intelligence tests.
Learning and Literacy: Improvements in verbal learning and spelling, better information retention, and even taking fewer sick days from school were some of the outcomes noted in a group of children who regularly took omega-3 fish oil supplements. That research was conducted with 355 children between the ages of 7 and 12.
Memory and Problem Solving: During pregnancy, mothers preferentially transfer their own stores of omega-3 to their developing babies. "Researchers have found that children whose mothers consumed enough of these healthy fats while pregnant are more likely to score higher on tests of memory function," Dr. Marshall writes, "while other evidence suggests that babies who receive formula supplemented with EPA and DHA do better at problem-solving tasks than their peers."
Lasting Benefits: Research also supports the fact that taking omega-3s has lasting cognitive benefits. Eighteen-year-olds who ate more fish at 15 outperformed their non-fish eating counterparts on tests of combined intelligence, verbal performance, and visiospatial performance.
Dr. Marshall summarizes, in Amazing Grades, "Studies like these demonstrate just how important it is to get omega-3s throughout childhood and adolescence. Yet most people aren't getting anywhere near what they should. That's why I and many health care experts recommend supplementing with omega-3s in the form of fish oil (algae oil if you're vegetarian)."
Dr. Marshall recommends Nordic Naturals award-winning supplements for children because of their exceptional purity and freshness, delivery systems kids enjoy (gummies, chewable soft gels and liquids), and great taste.
To read more of Dr. Marshall's article, enter your school in the Nordic Naturals What's Essential School Supplies Giveaway and win a copy of Pat Wyman's best-selling book Amazing Grades for your school library!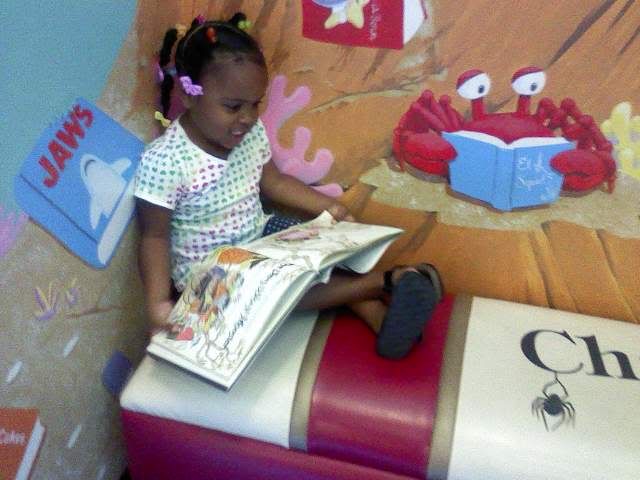 Image from: Photobucket.com
Today I am full of gratitude that I live in a literacy culture. I am so glad that my mother learned to read as a child. She is 95 years old now and can't do many things, but she still enjoys reading! Even when she's confined to her bed. – Doc Meek
This is your HowToLearn.com Newsletter from Pat Wyman
.
Re:  Fix the most common reading problem in 5 minutes
.
Dear Doc,
.
Today's article is from our reading expert, Bonnie Terry, of BonnieTerryLearning.com
.
Kids that take a long time to read or do their homework typically actually have a reading problem known as reading fluency problems whether they have a learning disability, dyslexia, or ADHD. In fact even kids that are gifted can even have reading fluency problems.
In all my years as a learning disability specialist and educational therapist I can easily say that about 95% of the students I've seen in my 35+ years of teaching kids with reading problems have had reading fluency problems. Reading fluently describes how a skilled reader reads aloud.
Let me give you an example…I met Jason in March; he was in 4th grade.  He had brown straight hair and a great smile, although he didn't smile very often then. He was floundering; it took what seemed like 'forever' to read. He repeated, skipped, and substituted words when he read, too. It was painful to listen to his stilted repetitive reading.  His classmates were zooming right past him. His mom Kate was losing sleep over what to do and how to help him. She had already been told by the school that Jason would most likely be held back.
Kate, at a loss for what to do contacted me and told me what was going on. First I reassured her that there was much that she could do as a parent to help Jason. Then we got started.
I knew we needed to work quickly to get his reading level up so that he wouldn't be held back. One of the keys to Jason's improvement was reading fluency training which helped him to sound out words more quickly and read accurately without repeating, skipping or substituting words. By the end of his third session of specific fluency activities he had already improved his reading speed and accuracy. Within several days he went from 30 words per minute to 60 words per minute. His confidence soared.
What Causes Reading Fluency Problems
Reading problems are typically due to a combination of learning skills, areas of perception, that aren't working as well as they could, should, and can. And you can have a reading problem without having dyslexia or a learning disability.
So, what specifically was going on with Jason?
Jason did not have an actual learning disability or dyslexia. What Jason did have was a variety of areas of perception (visual, auditory, and tactile/kinesthetic) that weren't working as well as they could have been which impacted his ability to read fluently.
Jason was very bright; he just couldn't read quickly enough to gain meaning from what he read. So, to improve both Jason's speed of reading and his comprehension, a major component of what we did was reading fluency training which improved his speed, accuracy, and comprehension as well as the areas of perception that were not working as well as they should have.
Continue reading here for:
The Most Important Activity A Parent Can Do to Boost Reading
Image from: Photobucket.com

………………………………………………………………………….
Today I am full of gratitude for disorganization! It gives us a chance to learn to create order out of chaos. – Doc Meek
………………………………………………………………………….
.
This is your HowToLearn.com Newsletter from Pat Wyman:
.
Today: In her continuing series, our expert Susan Kruger of StudySkills.com has a new article for you about organization and how to make is simpler for your child or student.
.
Dear Doc,
Disorganization is one of the top complaints I hear from parents and educators.
Teachers tell many stories about students who fail classes because they lack the organizational skills to keep track of their assignments.
School counselors and psychologists tell about the huge number of students referred to them for suspected learning disabilities, only to discover that a large percentage of these students simply lack organizational skills.
Parents are totally dismayed because they try to keep everything organized, but they aren't at school to oversee organization, when it seems to matter most.
Why Is This Happening?
There are three main reasons students have trouble staying organized:
They have too much "stuff."  Most students have 12 to 16 different folders and notebooks to keep track of across a whole lot of transitions: from home, in the car/bus, to school, in the locker, back into the book bag, into class, back to the locker, and then home again.  (Elementary students may only have a half dozen folders, but that's still five more than they should have!)
Everything looks alike.  When those folders and notebooks are stacked in the locker or book bag, they all look the same!
Any time students are managing papers, they are in a hurry.  Whether they are rushing out of class at the end of an hour, rushing from their locker at the end of the day, or rushing to finish their homework at home, they are always in a hurry.
Let's Relate This to Our Lives as Adults
Imagine having 12 to 16 different email accounts to maintain every day.  Imagine if you were expected to log into each account several times each day, respond to emails and retrieve old/sent emails at the snap of a finger?  It would be overwhelming to transition between them quickly.
This is what students deal with every day, managing so many different school supplies.  They have the added burden of managing these materials across several daily transitions.  Teachers have good intentions when they ask students to maintain a separate folder and notebook for their class; they think that separate supplies will make it easier for students to keep science papers organized in the science folder and math papers organized in the math folder.
However, this traditional system is actually creating the problem.  The sheer volume of folders and notebooks (not to mention textbooks and workbooks) makes it hard for students to find the right ones, especially when they are in a hurry!
As a result, students haphazardly throw papers the first place they can.  Later, they have no idea what they did with their papers.  Papers can be anywhere…
.
.
Pat Wyman, The Center for New Discoveries in Learning, Inc., 4535 W. Sahara Ave., Suite 200, Las Vegas, NV 89102
………………………………….
Thank you, Pat Wyman and Susan Kruger!
Doc Meek, Saturday, August 31, 2013, at Sherwood Park, Alberta, CANADA
Today I am full of gratitude for the differences in student personality.  – Doc Meek, Sat, Aug 17, 2013, Sherwood Park, Alberta, CANADA

Image from: Kidsmet.com
"Parents, teachers and tutors worldwide are raving about our award-winning Playbook for Learning." – Jen Lilienstein
This is our guest HowToLearn.com Newsletter from Pat Wyman. Thank you, Pat!
Today: Why Learning Personality Tests are Important
.
Dear Doc,
.
Our Learning Personality expert and author, Jennifer Lilienstein, tells why learning personality tests are important in her most recent article.
.
In high school and adulthood, we often look to personality tests for information about who we are or to discover why a loved one or colleague acts a certain way, but there are many reasons why learning personality tests are important in elementary school.
Susan Cain's book Quiet highlighted just how important the introvert-extrovert dichotomy is, but there are many other personality type facets that are equally important.
.
1. Administering learning personality tests at the beginning of the school year can help teachers create richer, stronger relationships more quickly with students because they have a greater insight into who the child is and what interests him most.
And as Piaget, Vygotsky, Dewey, Czikszentmihalyi, Renzulli, Gardner, all the way through brain-based educators like Sousa and Willis have been saying for decades, affective education–or education that creates an emotional response in learners–is the most effective education.
.
2. It may not always be obvious to a teacher which children would score as introverts or extroverts on learning personality tests. Knowing this can help a teacher identify which kids naturally think out loud versus the kids that prefer to reflect first before contributing to a discussion.  One of the things I come across most often in my interactions with both parents and teachers is a misunderstanding of what an introvert truly is.
.
.
Parents will say things like "my child is extroverted–she just takes some time to warm up" or teachers will report, "that child is clearly an extrovert–he is by no means a loner at recess or during lunch." The difference between extrovert and introvert is much more in line with how kids recharge their batteries. Does he draw his energy from groups of people or alone time? If he is the former, he is an extrovert, while if he is the latter, he is an introvert.
.
3. Knowing whether your child scores as a judger (slow-and-steady wins the race personality type) or perceiver (energized by deadlines personality type) on learning personality tests can help you play to their strengths from both organizational and time management perspectives and turn homework headaches into study success.
.
At a high level, judgers perform better with outboxes and day timers, while perceivers do best with inboxes and at-a-glance calendars. But the differences go even deeper than this and have been studied by social scientists for decades.
.
4. Getting a sense of how your class as a whole prefers to learn can help teachers plan or seek out curriculum that will engage and motivate their current class mix. It's easy–and free–to administer learning personality tests for your whole class in the computer lab in under 30 minutes by using a tool like Kidzmet's preference profile.
.
While there are a variety of ways to stretch students beyond their comfort levels, most of these techniques are based upon meeting learners where they are academically. Using temperament to differentiate instruction can take these insights a step further and provide you with a framework for curriculum upon which you can design more engaging lesson plans…
 read more here…
.
Pat Wyman, The Center for New Discoveries in Learning, Inc., 4535 W. Sahara Ave., Suite 200, Las Vegas, NV 89102
Tuesday, May 13, 2013. Today, once again, I have great gratitude for the learning leadership of Pat Wyman and her trusted website,  HowToLearn.com.  Thank you for this guest post, Pat! – Doc Meek, Sherwood Park, Alberta, CANADA
Are your kids excited by the idea of summer school? Ours aren't. Let your kids enjoy their summer AND stay sharp in their studies

 with the help of 

Time4Learning

,

VocabularySpellingCity

, 

Time4Writing

, and 

Science4Us

! These online educational tools offer a fun way to carry learning momentum into the summer.

Click on any image below for more details about summer program options.
 
| | | | |
| --- | --- | --- | --- |
| | Have a Productive Summer! | | |
Tuesday, February 5, 2013. Today I am grateful for both sunshine and snow. 😮 – Doc Meek, South Jordan, Utah, USA
Guest post from our friend and colleague, Pat Wyman, of HowToLearn.com:
Tips, Resources and Articles from Experts to Make Learning Faster and Easier
— Forward this Newsletter to Your Friends and Family — Subscribe —
Tuesday, February 5, 2013
Dear Doc,
New for 2013 – HowToLearn.com has just published the Top 101 Best Educational Websites 2013. Our team reviewed each and every one and you can bookmark the guide as your go-to resource all year long!
This guide has 101 of our favorite, most highly recommended educational sites including:
Time4Learning
Grockit
MathWithoutBorders
ABookinTime
FamilyTimeFitness
Educents
Learni st
TutorZ
Curriki
Ck12
RedWagonTutorials
eTap
CollegeInfo
View The Best Educational Websites Here
Tuesday, November 20, 2012. Today I am grateful for the Thanksgiving message of gratitude that Pat Wyman sent, so I am passing the joy on to you.  – Doc Meek 
From Pat Wyman
Dear Doc,
.
As we approach the Thanksgiving and Holiday season, we want to let you know how grateful we are for you and your many visits with us at HowToLearn.com
.
.
It's beautiful and very inspirational – something to watch as a gentle reminder all through the year to express our gratitude and love for one another.
.
Even though you may not celebrate Thanksgiving on the same day we do here in the U.S. we send you our thanks and appreciation to you always wherever you live.
.
Warmly,
.
Pat Wyman
Founder, HowToLearn.com
The Center for New Discoveries in Learning, Inc., 4535 W. Sahara Ave., Suite 200, Las Vegas, NV 89102
…………………………..
Thank you, Pat Wyman, for all you do for learners and teachers and parents all over the world! 
Doc Meek, Tues, Nov 20, 2012, Sherwood Park, Alberta, CANADA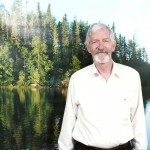 J. Collins Meek, Ph.D. (Doc Meek)
Your Trusted Learning-Teaching Guide
Seasoned Administrator and Finance Expert
THE LEARNING CLINIC WORLDWIDE, INC. 
CANADA: Dr. Meek (587) 400-4707, Edmonton, AB
TONGA: Mele Taumoepeau, P.O. Box 81, Nuku'alofa
USA: Dr. Meek (801) 738-3763, South Jordan, Utah
For best brain health, check your heart health: 
http://www.amiraclemolecule.com/jmeek
http:meeksynergy.livingwithoutdisease.org
More on heart health: http://www.themeekteam.info
USA: Jeannette (801) 971-1812; South Jordan, Utah
CANADA: Jeannette (587) 333-6923, Calgary, Alberta
CANADA: P.O. Box 3105, Sherwood Park, AB T8H 2T1
======================================
From Pat Wyman and HowToLearn.com, a Virtual Parenting Conference (no airfare, no hotel bills & no road trip). – Doc Meek
Click on this link: http://www.howtolearn.com/howtolearn-com-virtual-parenting-conference-2012
Are you ready to improve your child's grades, solve learning challenges, get life skills strategies and find out the latest research in techniques in the parenting field?
Can't Get to Parenting Courses
and Conferences?
.
Take part in our
Virtual Parenting Conference!
OCTOBER 22-26, 2012
 Scroll down for access information!
Are you doing everything you know to help your child get better grades? Would you like 5 quick tips?

Have you ever felt that you didn't handle a parenting challenge in the best manner?

Do you ever feel that you could use a boost in the best parenting skills?

Does your child have specific learning differences you want to know how to handle?

Would you like to simplify your life, but feel like there is so much on your 'To-Do' list?

Do you get nervous about the direction your child is going in?

Would you like for your child to have higher self-esteem and make better choices?

Would you like your child to get the latest on how to finish college and save money on tuition in the process?

What would happen to your child if they knew how to speed read?

Do you ever wonder if your child has ADHD?
If you answered yes to even one of the questions above then the HowToLearn.com Virtual Parenting Conference is for you.
Relax. Rejuvenate. Listen. Learn.
YOU'RE INVITED to the HowToLearn.com
Virtual Parenting Conference 2012!
Do you occasionally second-guess your parenting techniques?
Are you looking for a balanced family and a healthy you?
"How will the
Virtual Parenting Conference
Help Me?"
If you have ever been to a conference you already know that you have to travel, pay lots of money, and pay for a babysitter. Just the cost of gas alone these days can be daunting let alone air fare.
The Virtual Parenting Conference solves that and lets you call in and ask experts questions whenever you feel like it. You can participate in the live events, or listen in later and email your questions to the experts.
Are you ready for dose of parenting support and wisdom? Do you need some real guidance to help your child succeed but don't have the time to travel to a conference?
Join us for our Virtual Parenting Conference!
***********************************************************************************
Choose to participate and continue reading to find out how to
get over $1,000 of bonus materials with your low $8.95 registration!
***********************************************************************************
"What will I learn at the
Virtual Parenting Conference?"
How to improve your child's grades, solve learning challenges and raise a confident and happy child.
(Yes, you can make optimism your family's motto)
Get all this and more!
Encourage your child to make high quality decisions.
Learn the best leadership tips that every parent wants their child to have
Get the 5 best tips for Amazing Grades
How to Prevent or Stop Bullying
Better Reading Skills in 5 Minutes Per Day
Determine if your child really has ADHD even if they were already diagnosed with it.
Find out how to balance homework and family life. Yes you can do this and stay sane!

How to help kids overcome stress, anger, and trauma.

How to motivate your kids to succeed academically. (End the homework nightmare plus expert tricks and tips to help your child focus!)
How to make time for your own dreams (You do not need to put your goals on hold because you are a Mom or Dad!)
Acclaimed ebooks and expert audios. (Extra gifts and prizes just for registering today!)
Significant self-esteem tips every child needs 
Want more information?
Scroll down to learn how this Virtual Parenting Conference will make a difference in your life
and to see all the presenters' photos, profiles, and topics.
Register for the Virtual Parenting Conference Now!
YES Please reserve my ticket to the Virtual Parenting Conference right away. I'm tired of wondering what my child's grades will look like this year, struggling with homework, whether my child has ADHD, or how to motivate my child.
I'm happy to invest just $8.95 to reserve my spot and invest in my child's future.

Just click on the button, below, and reserve your ticket instantly – even if it's 4 in the morning, you'll be able to access your bonuses right away! You will receive a registration email – then click on the link in it so we can send all the bonus items to you.
Can't Attend The Live Event?
We will email you a personal access replay code that you can use at any time.
Fill out your name and email address to access the FREE version of the Virtual Parenting Conference, where you can access all the workshops LIVE on your phone or computer:
No crowds!
No outrageous gas or travel bills!
No need for babysitters!
No rushing around so you see vendors, and try and finish lunch fast enough.
No worries if you can't make a workshop live- you get all the recordings!
Get support from Parenting Experts, Medical Doctors, Learning Experts and Therapists while gaining peace-of-mind, confidence, and healthy family relationships!
Scroll down to see all the presenters' photos, profiles, and topics.
Click on this link: http://www.howtolearn.com/howtolearn-com-virtual-parenting-conference-2012
………………………………………………………………………………………………………………………………………….
Thank you, Pat Wyman and HowToLearn.com, for bringing us such an incredible Virtual Parenting Conference at such an incredibly low $8.95 investment!
Doc Meek, Oct 21, 2012, Sherwood Park, Alberta, CANADA
—
"What if you are smarter than you think?"
J. Collins Meek, Ph.D. (Doc Meek)
Trusted Learning/Teaching Guide
["Everyone" says: "Fun to work with."]
THE LEARNING CLINIC WORLDWIDE, INC. 
CANADA: Dr. Meek (587) 400-4707, Edmonton, AB
TONGA: Mele Taumoepeau, P.O. Box 81, Nuku'alofa
USA: Dr. Meek (801) 738-3763, South Jordan, Utah
 For optimum brain health, ensure your heart health:  
More on heart health: http://www.themeekteam.info
USA: Jeannette (801) 971-1812; South Jordan, Utah
CANADA: Jeannette (587) 333-6923, Calgary, Alberta
CANADA: P.O. Box 3105, Sherwood Park, AB T8H 2T1
=========================================
Thursday, September 20, 2012.
Today I am grateful (once again!) for Pat Wyman, of HowToLearn.com, for her ongoing educational leadership! I got another great email from Pat yesterday.  – Doc Meek 
America's Most Trusted Learning Expert, founder of HowToLearn.com and best selling author of Instant Learning for Amazing Grades and Learning vs. Testing
This is a special newsletter from HowToLearn.com
Re: The great teacher giveaway
.
Dear Doc,
I am rushing this email to you today for TWO reasons:
1. There is a time limit – you have to act fast to take advantage of the free resources
2. I want you to benefit from these resources now that term has already started
as we just got notice of a HUGE pile of teacher resources (worth $200)
which you can claim for free right now.
Go here to claim your free classroom management and student engagement resources
Just click on the link above and watch the video at my co-author's Rob Plevin's site.
I hope you enjoy the resources (there are actually some extras in addition to those listed – it's quite a package!)
.
Warmly,
Professor Pat Wyman
Founder, HowToLearn.com
The Center for New Discoveries in Learning, Inc., 4535 W. Sahara Ave., Suite 200, Las Vegas, NV 89102
……………………………….
Thank you Pat Wyman, of HowToLearn.com!
Doc Meek, Thursday, Sept 20, 2012, Sherwood Park, Alberta, Canada, and South Jordan, Utah, USA