Tuesday, November 20, 2012. Today I am grateful for the Thanksgiving message of gratitude that Pat Wyman sent, so I am passing the joy on to you.  – Doc Meek 
From Pat Wyman
Dear Doc,
.
As we approach the Thanksgiving and Holiday season, we want to let you know how grateful we are for you and your many visits with us at HowToLearn.com
.
.
It's beautiful and very inspirational – something to watch as a gentle reminder all through the year to express our gratitude and love for one another.
.
Even though you may not celebrate Thanksgiving on the same day we do here in the U.S. we send you our thanks and appreciation to you always wherever you live.
.
Warmly,
.
Pat Wyman
Founder, HowToLearn.com
The Center for New Discoveries in Learning, Inc., 4535 W. Sahara Ave., Suite 200, Las Vegas, NV 89102
…………………………..
Thank you, Pat Wyman, for all you do for learners and teachers and parents all over the world! 
Doc Meek, Tues, Nov 20, 2012, Sherwood Park, Alberta, CANADA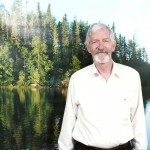 J. Collins Meek, Ph.D. (Doc Meek)
Your Trusted Learning-Teaching Guide
Seasoned Administrator and Finance Expert
THE LEARNING CLINIC WORLDWIDE, INC. 
CANADA: Dr. Meek (587) 400-4707, Edmonton, AB
TONGA: Mele Taumoepeau, P.O. Box 81, Nuku'alofa
USA: Dr. Meek (801) 738-3763, South Jordan, Utah
For best brain health, check your heart health: 
http://www.amiraclemolecule.com/jmeek
http:meeksynergy.livingwithoutdisease.org
More on heart health: http://www.themeekteam.info
USA: Jeannette (801) 971-1812; South Jordan, Utah
CANADA: Jeannette (587) 333-6923, Calgary, Alberta
CANADA: P.O. Box 3105, Sherwood Park, AB T8H 2T1
======================================